Introducing the first necklace I have made!! It only took me, oh...about 5 attempts to solder and a few hours, but I did it! I tell you what, solder is quickly becoming not a very good friend. Oh, well, I will get it soon enough!
I call this little cute one "Imitation Crab" because I set out making it not even thinking of crab and after I had it all put together I saw nothing BUT a crab with those little googly eyes staring up at me. Funny how that happens sometimes. But I'm rather pleased with it and almost like it better thinking of it as a little crab.
I hope you've had a lovely beginning to your week! I'm still enjoying 4 (read it and weep) days off due to the salon being remodeled. And I love it! Actually, I believe this will be my new permanent schedule. I am going to part time to focus more on art and jewelry. Something I've never been able to afford (monetarily or emotionally), and am taking this opportunity to listen to my soul scraping at my insides and go for it! Those of you who know me know how much I've been struggling with this and also how hard this has been for me. So, I want to thank all of you for your out-pourings of encouragement, love, and patience as I have been arriving at this place. That being said, I've had so much peace in the past few days while Jason is attending a conference.
And I feel so blessed.
Oh, and I NEED to tell you of my favorite new
thing
!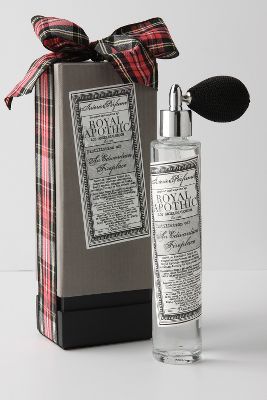 It is WELL worth the $28. Your house will smell ah-mah-zing! I can't stop spraying it. I didn't know anything could smell like this. I'm in serious nesting mode and this is only one of a few things I purchased to make my nest a little more cozy. More to show you later.
But until then, I'm afraid I'm in the kind of mood that if I don't stop myself know, I will never shut up! So, adieu for now, lovlies.
Devonly,
Yours